Monthly Unlimited Car Wash Packages
All Memberships Include Free Vacuums
Car Wash Pricing
We offer a variety of packages that cater to all of your car's needs! Our auto wash is a 100% Cloth Wash with "No Brushes" and utilizes genuine Simoniz products. We also offer Frequent Auto Wash Cards for rewards too!
We are proud to offer Military Discounts.
Free Self-Serve Towel Station & Complimentary Dash Wipe
(Car Wash Only: Excludes Self-Service Wash Stations)
Add Wheel Brite to ANY Wash for Only $2.00
Free Vacuum Treatments With All Unlimited Packages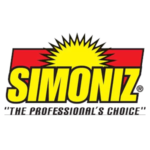 Simoniz Product Information
We use genuine Simoniz brand wash solutions that clean, shine, and protect your vehicle finish.
Simoniz Undercarriage Protectant:
Inhibits rust from forming
Rinses harmful road salt away
Helps keep moving parts clean to minimize wear
Simoniz Wheel Cleaner:
Removes harmful brake dust from most wheels
Helps remove dirt from rotors and brake pads
Leaves your wheels with a shine
 Simoniz Foam:
Paint finish enhancing conditioner which repels water
and deepens darker finishes.
Has a pleasing fragrance that will make the interior smell
good from the vehicle's vents
Puts on a colorful show of foam
Simoniz Sealer Wax:
Seals the clearcoat finish from harmful dirt and light acid rain.
Has a pleasant fragrance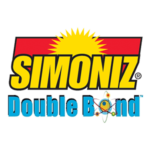 Simoniz Double Bond

Simoniz® Double BondTM is applied during the rinse cycle (just after the drying agent) and takes no extra time. Simoniz® Double BondTM is a film-forming process that cures as it dries on your vehicle. The next time it rains or your vehicle is washed, water will bead up and "fall off" like never before.
Additional applications of Simoniz® Double BondTM will only enhance durability. Independent tests run at the DuPont Experimental Station show that Simoniz® Double BondTM will last up to 30 days on a vehicle's surface when continually exposed to the environment 24 hours a day.